Last Updated: 21 May, 2021
How does Scaled AI work for brands?
---
We connect you to our network of short term rental properties where you can place your products there for guests to try during their stay. Along side the products we place the marketing materials with a message about the products for the check in and check out. These affiliate links go directly to your website to acquire these guests as your future customers.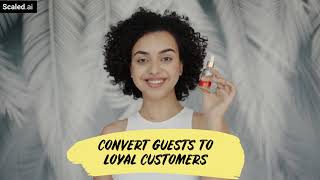 ---
What does a Scaled experience look for customers/ guests?
---
The guest will be able to use your items in a private setting and explore more about the product on your website that lets them learn more. We ensure guests are directed online by placing marketing materials with the product and having our hosts send a message at check in and check out with a unique link to your product.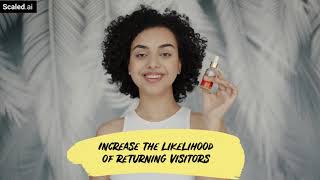 ---
How many properties does Scaled AI have ?
---
We currently have over 500 properties in our network and are constantly growing this number. Our vetted property partners are spread across India.
---
How can hosts show the products to the guests?
---
Apart from the physical product which guests can experience, the host will be provided with a virtual lookbook where all the details about the product will be mentioned. Hosts can easily share the product details with a click of the link. It's that simple!
---
---
Wanna know more about us? Check out our social pages...